Pirelli Scorpion Zero Tyres Available in Newtownards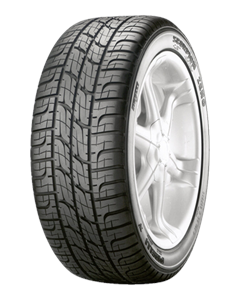 Scorpion Zero
A tyre with a symmetric tread pattern for powerful SUVs. Ensures sporting performance and safety in light off-road conditions.
Pirelli SCORPION™ ZERO™ is a high performance on road tyre with optimal safety in off road conditions. It delivers excellent stability when cornering, exceptional handling on wet and dry roads and high grip whilst braking, providing increased safety margins and driving pleasure.
The attractive tread pattern makes it the ideal tyre to combine with personalised wheels for a striking aesthetic effect and thanks to its all season compound it is one of the best suv tyres.
Approved for: Land Rover, Mercedes, Porsche, Volkswagen, Volvo
There are 30 reviews for Scorpion Zero
Overall rating
24/11/2020

LAND ROVER FREELANDER

I have always used these tyres. The ride is smooth and quiet. All season usage and I have used them off road. With the Freelander programmable 4wd and a bit of common sense, I have never got stuck. Even when the Defender I was following did!
18/10/2020

LAND ROVER FREELANDER
04/10/2020

LAND ROVER DISCOVERY