Pirelli Cinturato All Season Tyres Available in Newtownards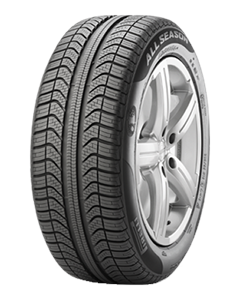 Cinturato All Season
CINTURATO™ ALL SEASON is the ideal choice for owners of small to medium cars who use their vehicle daily, on short journeys and in gentle driving conditions. Its the only aftermarket all-season tyre with Seal Inside™ technology which seals iteself if punctured.
This latest product enhances Pirelli's line-up by offfering a tyre that works equally well throughout the year.
TECHNICAL ATTRIBUTES AND PRODUCT BENEFITS:
3D Sipe Technology
High performance under braking and in corners thanks to the optimised movement of the tread blocks. On snowy surfaces the tread blocks open up to capture snow and provide excellent road holding.
Tread Pattern Design
Increased safety in the wet, optimising water expulsion thanks to the directional tread design and the two wide longitudinal and lateral channels, reducing the risk of aquaplaning.
Enhanced acoustic comfort thanks to its innovative design. Niose has also been reduced, both on the outside of the car ) in accordance with increasingly stringent European noise legislation) and also on the inside of the car, enhancing driving enjoyment.
Tread Compound
All weather performance thanks to Full Silica Technology that is able to work at its best throughout a wide range of temperatures and weather conditions.