Goodyear Vector 4Seasons Gen-2 Tyres Available in Newtownards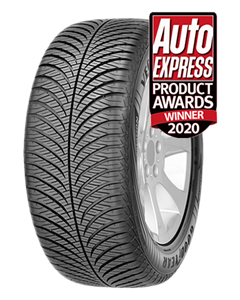 Vector 4Seasons Gen-2
Excellent year-round performance
Goodyear's Weather Reactive Technology helps the Vector 4Seasons adapt to seasonal changes. The unique SmartTRED design features specific tread zones that adjust to road conditions.
Environmentally friendly
Go further on less fuel with a tyre that rolls more easily. The Vector 4Seasons also gives you more mileage, thanks to its all-weather compound and a flatter contour that spreads pressure evenly.
Traction for all road conditions
Featuring high-density 3D waffle blades, the Vector 4Seasons offers excellent ice and snow traction. The tire is certified with the snowflake symbol, which means it meets the official standards of dedicated winter tyres.