General Grabber GT Tyres Available in Newtownards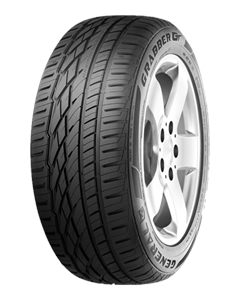 Grabber GT
Newly developed for high-powered SUVs and offroad vehicles, the Grabber GT is not just really good to look at.
Its asymmetric tread design guarantees outstanding handling characteristics on dry and wet surfaces, and a high level of safety thanks to excellent braking performance in the wet.
The harmonious tread structure on the newcomer provides high levels of driving comfort by significantly reducing external rolling noise.
There are 72 reviews for Grabber GT
Overall rating
03/11/2020

LAND ROVER RANGE ROVER SPO
29/10/2020

NISSAN X-TRAIL

So far the tyres have been good in both dry and wet. I've had no trouble with them and they are no noisier that the ones they replaced. I'm very happy with them and would buy them again.