Budget CF600 Tyres Available in Newtownards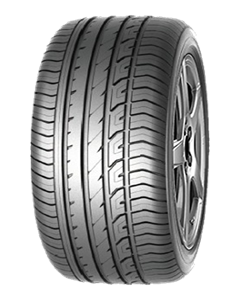 CF600
The CF600 line of high performance tyres cover the 155-235 range of widths. An aggressive tread prevents hydroplaning at high speeds and a variable pitch design ensures a quiet ride. The directional silica tread prevents irregular wear and lower rolling resistance.
There are 96 reviews for CF600
Overall rating
tyres only purchased recently so will have a better idea over the winter months how the tyres perform but dont expect any problems.
Good value tyre for a small car that doesn't do too many miles.
21/10/2020

RENAULT KANGOO